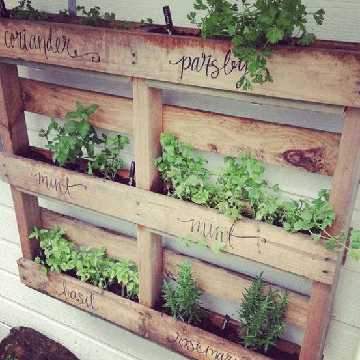 Uses for Pallets
We've been going a bit Pinterest mad in the office, pinning our favourite projects that we want to get cracking on once we get another decent stint of sun that will allow us all to get a bit outdoorsy again!
One of our most frequently asked questions is if we want the pallets back that we sometimes deliver our bulk bags of topsoil, compost, gravel and bark on – well – yes – we would love them back – but unfortunately, as we tend to send freight out all over the UK from our base in Chester up North, it really doesn't make logistical, economical or environmental sense to do a nationwide round robin collecting the pallets.
Aside from breaking them up for kindling in your fireplace or fire pit outside, we've started to gather our favourite ideas for re-using old pallets. We're planning to have a go at some vertical gardening with some of the tattier pallets knocking around our yard – and we've also spotted some great DIY furniture projects, bug hotels and even an amazing coffee table created out of sanded and painted pallets.
Head on over to our Pinterest page to see some of our favourite ideas and watch this space to see how our own jab at building a herb wall planter goes this spring!