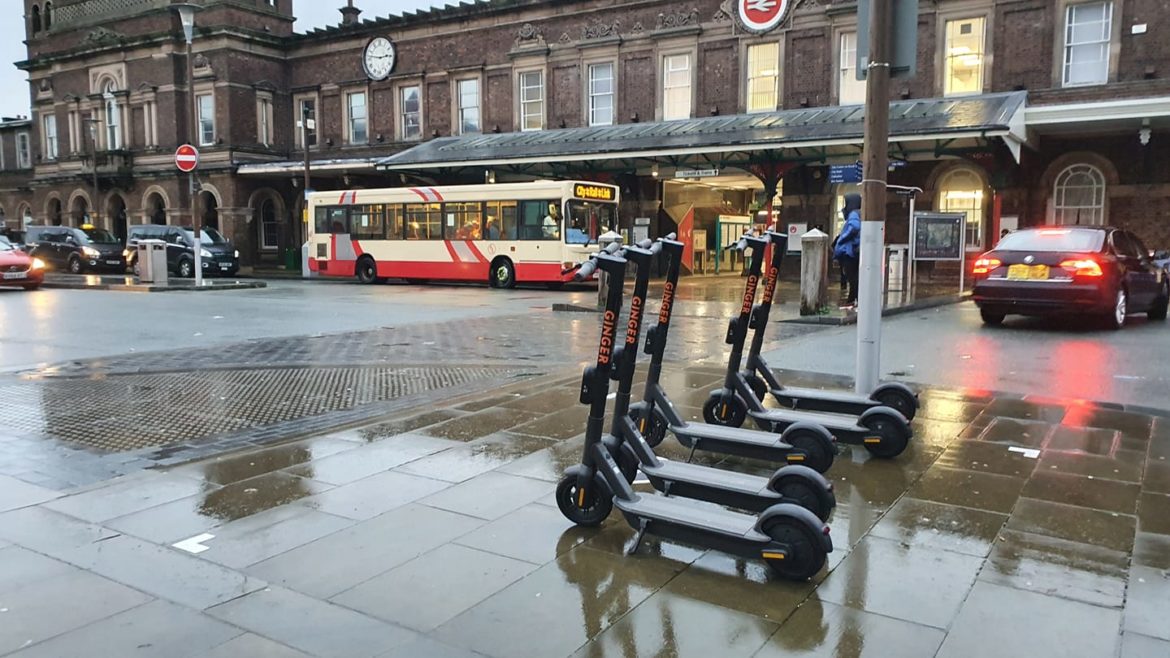 Chester's Electric Scooters are now powered by the Sun
Provider of Chester's new and already hugely popular electric scooters Ginger, have struck a deal with one of Chester's oldest businesses est. in the City in 1826, Dandys, to provide storage and charging of their fleet using Dandys array of solar panels, meaning that every scoot across the City of Chester on a Ginger eScooter is now 100% powered by the sun, collected and stored just 2 miles away at Dandys Topsoil & Landscape Supplies Centre on Sealand Rd.
Emma Harry from Ginger Scooters said "Our Ginger eScooters are part of the new micro mobility style of transport, which are a fantastic way to help reduce traffic congestion and improve air quality by providing a planet friendly alternative to cars.
We're delighted to be working with Dandy's Landscape Supplies, using their solar panels and Tesla battery Powerwall which collect the power from the sunlight during the daytime, storing it so we can use this renewable energy to charge our scooters at nighttime, which makes this a brilliant partnership that we are super excited about."
Cabinet member for Housing, Planning and Climate Emergency at Cheshire West & Chester Council, Cllr. Matt Bryan commented "Approaching 15,000 journeys now with minimal problems I'm delighted that our exciting, innovative scooter scheme is now being powered by Chester sunlight. I'm looking forward to a further roll out over the coming months in consultation with our transport, police and disability groups."
Owner of Dandys, Adam Dandy added "This is a really exciting project to be involved with, at Dandys we have been actively trying to become carbon neutral for a few years now and after investing in solar PV to speed up this ambitious plan, we have managed to produce an excess of power everyday, after powering our company cars, offices and security systems, we still had some power left, but by installing a Tesla Powerwall we have been able to capture and store this excess power and now use this renewable energy to help Ginger power their eScooters, this is a win win for all concerned, but especially for a cleaner greener place to live for our local community here in Chester."
Dandy's Brand Ambassador Dion Dublin with owner of Dandys Adam Dandy, stood by a mural of the family's old market stall which opened in Chester Market in 1862.

Credit: Picture of Chester Clock Sunset by Tony Chester. Picture of Ginger eScooters at Chester Station by Experience Chester.