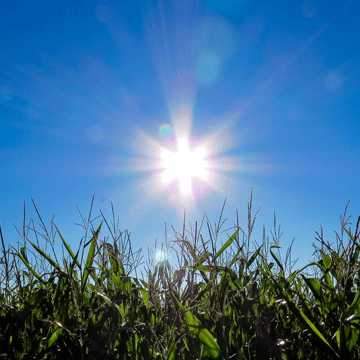 It's Hotting Up Out There...
The sun has returned and whlst we all may be rejoicing, your turf won't be! If you're laying turf in this hot weather then you need to take extra care while doing so...
Most importantly - get it laid ASAP - and by ASAP we mean right now! The longer you leave it rolled up on a pallet or in a bag, the longer it is sweating and the grass is suffocating. If you can't lay it straight away then get it rolled out at the very least.
Get the hose out! Keep your turf watered first thing in the morning or late in the evening - never in the middle of the day or you could end up baking it and then you'll get a scorched lawn.
You can lay turf year round as long as there isn't a hard frost, but the ideal time to lay is the Spring when there's a bit of intermittent light rain and the temperatures aren't baltic!