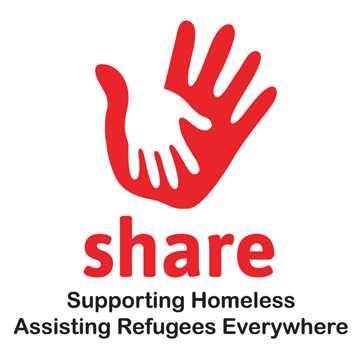 SHARE - Supporting Homeless and Assisting Refugees Everywhere
Did you know that owner of Dandy's, Adam Dandy, is a founding member of Chester and North Wales based charity - SHARE?
SHARE is a charity dedicated to helping those fleeing their home countries as refugees of war and helping our own homeless here in the UK.
You can read all about SHARE and the work they do, and find out how you can help by checking out their website www.shareaid.co.uk.