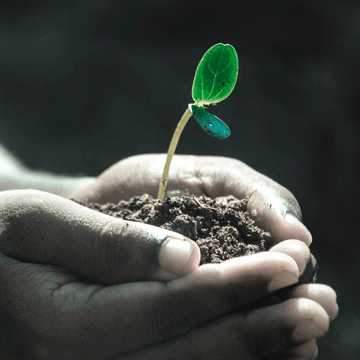 LAUNCHING SOON... BRAND NEW TOPSOIL BLEND!
Our new topsoil blend has been borne out of a desire to find a completely sustainable, consistent mix that is perfect for growing plants, shrubs and for laying turf onto.
Here at Dandy's we NEVER use skip fines, brick waste etc in any of our blends - this means that we're always on the lookout for clean, Greenfield sourced topsoil to form the base of our various top soil mixes.
We test our blends to ensure that they meet BS3882 but, as topsoil is a completely natural product, one batch may look completely different to the next and have a completely different texture and medium - so as well as wanting a sustainable blend, we also wanted to form a consistent blend.
Though there's a literal mountain of lovely stuff here at Dandy's HQ waiting to be blended, it simply won't last forever so as a means to being pro-active we've been developing a new blend.
Another top priority is that our new blend is - of course - 100% organic, free from nasties and chocked full of growth promoting minerals and nutrients.
Watch this space for some great offers on our newly released topsoil blend!