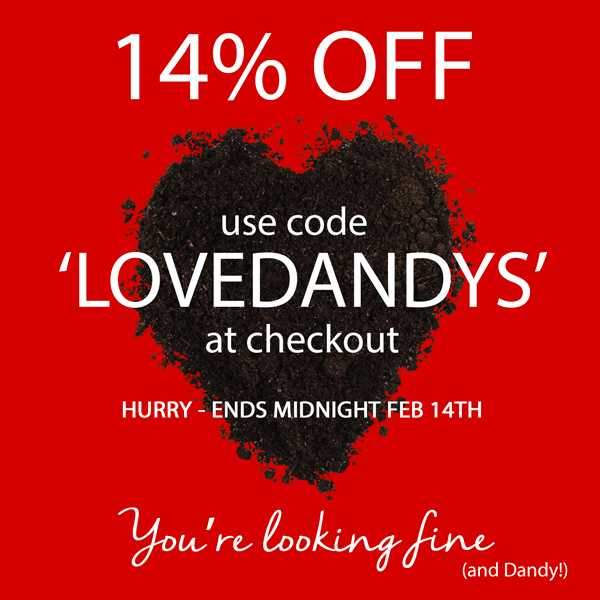 You're looking fine (and Dandy)!
14% OFF ONLINE!
We're feeling the LOVE at Dandy's and our VALENTINE'S gift to you is an amazing 14% off topsoil, compost, sand, slate, turf and more online!
USE CODE 'LOVEDANDYS' AT CHECKOUT for your discount!
https://www.dandystopsoil.co.uk/
Give the gift of a garden makeover - Valentine's Day Delivery available when you order by 12noon Monday 12th February.
Don't forget to share this blog post with a friend (or the one you love)!
Discount ends midnight Wednesday 14th February.