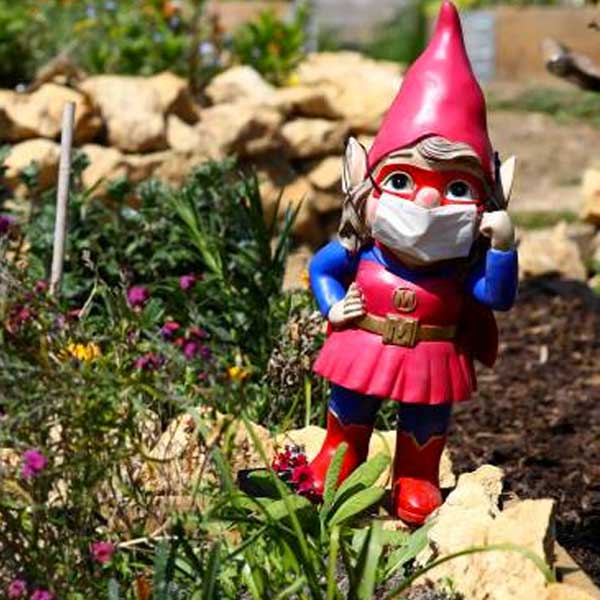 Staycation Nation
Coronavirus may mean we're spending our holidays at home this year but that doesn't mean you can't have a wonderful time in the garden!  
Checkout our Staycation Gardening Ideas below...
Entertain the children...

We understand that children are one of the most affected as their school routine has been completely thrown out - so you'll want to keep them busy!  A play sand pit will offer hours of fun for the little ones and putting in a trampoline wouldn't be complete without some Play Area Bark to cushion their landing should they take a tumble.  Maybe a messy mud kitchen would be more up their street?!
You can create lots of exciting children's play areas with a little imagination and some products from Dandy's... Check out these ideas.
Use an old pallet to make your own Herb, Veg or Flower Garden!
You will need...
1 x pallet
1 x anti-weed membrane (or cut up your empty bulk bag)
staple gun
small bag of compost or topsoil
black paint & chalk
herbs, veg seed or flowers

Step 1 - Stand your pallet upright in it's final place.
Step 2 - Use a staple gun to secure anti-weed membrane/bulk bag in-between the slats, creating a trough for your compost.
Step 3 - Paint or decorative your pallet
Step 4 - Fill troughs with compost.
Step 5 - Add your plants, flowers, herbs or veg seed!
Outdoors dining...
Make the most of the last bit of summer with some alfresco dining in the evenings!  This is a great way to enjoy a Socially Distancing meal with family or friends who are in your 'bubble'.
Create a dedicated area with paving or gravel ready for furniture and a barbecue.  Our stunning range of natural stone paving is the perfect investment into alfresco living.  If you are on a tighter budget check out our gravel and slate range!
Grow Your Own Veg and Fruit...
The 'Grow Your Own' gang are surrounded by fresh fruit and veg for their picking - which means no unnecessary trips to the shops!
When you grow your own you also know exactly where the food comes from... no nasty chemicals and organic produce is packed full of nutrients!
Check List
Sleepers (for building raised beds)