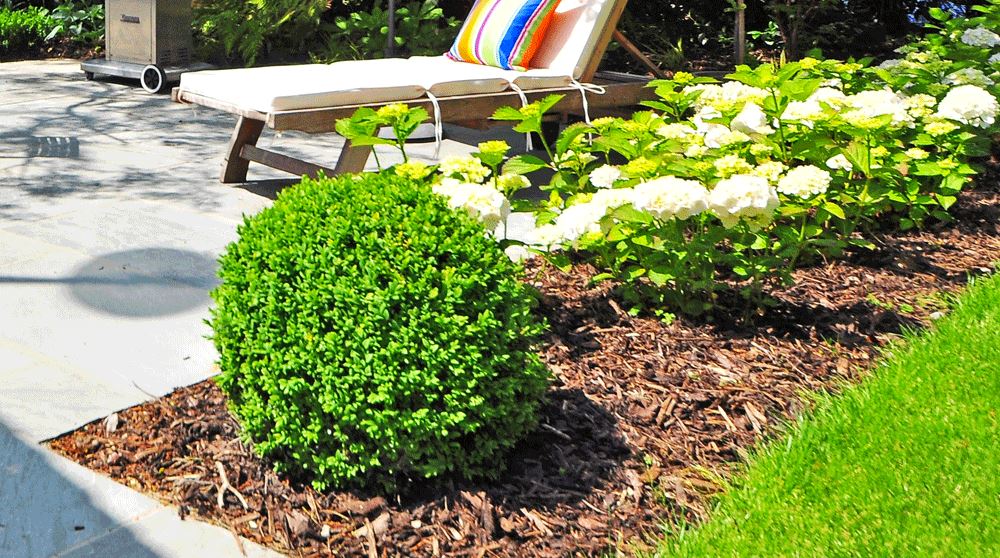 A Dandy Makeover...
Here at Dandy's we love to see your garden transformations! 
Check out these amazing garden makeovers...
This customer has used our Welsh Slate 20mm to transform a small patch of sad garden - a simple, effective look on a budget!  
All you need to do is measure your area in square metres (length x width) and decide how deep you want to go to - as a guide our 1 tonne Jumbo Bag of our slates and gravels will cover around 10m2 to a recommended depth of 2 inches.
Don't forget to put down your Anti-weed Membrane first, for a weed free no maintenance garden.  This is something you can do yourself with just a spade and a wheel barrow.  Most of our slate and gravel comes in small bags and bulk bags.
We love the addition of the garden Gnome too!
For a complete garden makeover take a look at this amazing transformation...
This customer has completely landscaped their whole area using our Natural Stone Paving project packs and Lawn Turf. 
If you think you can't manage a task like this yourself why not use a local landscaper.  If you live in Chester and the surrounding areas give us a call on 01244 280008 and we'll give you some contact numbers to get you started.
It look like the perfect spot to relax and enjoy the sunshine!
Thank you to our wonderful customers for taking the time to share their garden makeovers - if you want to get featured please email us at sales@dandystopsoil.co.uk
Here's some Dandy Inspiration
Mix hard and soft landscaping...
.
Build up your borders with sleepers...
.
Create a modern masterpiece using paving, slate and cobbles...
.
No space is too small!  Add mini sections of lawn, border and seating areas...
.
Go uber mordern and low maintenance with Artificial Turf...
.
Make the most of a yard with gravel and potted plants and flowers...