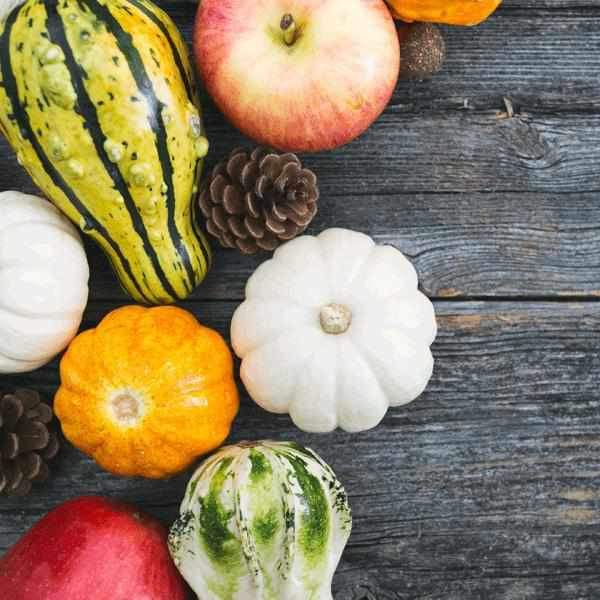 Is your garden Autumn ready?
Is your garden ready for autumn?  When the seasons change so does your garden's needs.
Autumn is the perfect time of year to prepare your garden for a cold and wet winter, tidy up and generally replenish your plants, plots and lawns after a hot dry summer.
The nights might be drawing in and the days of sitting out are few and far between but your garden still needs you! Check out our tips and advice on products below...
Topdress and over-seed...
September is the perfect time to topdress your lawn as the weather is still warm and there is a nice amount of rainfall.  After this years hot summer you're likely to see some of your lawn is a little worn out and sad.
Our Topdressing is a 70/30% blend of screened silica sand and topsoil, screened down to about 3mm, making it perfect for working in-between existing grass blades and down to the roots.  This is especially useful technique to use on sparse lawns.
You Dandy's Hardwearing Grass Seed to over-seed bare patches and for general lawn feeding brush the topdressing over your grass at a depth of 1-2mm.  We find a garden brush is perfect for this.  Make sure you have raked the lawn first to break up the surface and remove any moss, leaves and weeds.
Sow the seed at a rate of around 10 - 15 gms per m2 and lightly rake into the surface - this also helps to avoid birds and rodents eating your seed!  If birds are a problem you may wish to add a net over your lawn until the seed germinates.
Give the seed a good water with a sprinkler (if it's not already raining).  You should see new growth in around 10 days!
Mulch it up...

Mulching your garden is absolutely key this time of year.  It suppresses weeds, feeds the soil, looks after plant and veg roots during cold snaps and breaks down slowly over time, releasing much needed nutrients and therefore improving the soil structure ready for Spring planting.  It also helps with soil erosion during rain down pours, and a nice layer of mulch looks good too!  If you regularly top up your mulch through the summer now is a good time to refresh it and dig the existing into the soil to ensure you are getting the best benefits.
Dandy's love:
Composted Mulch Fines (perfect for borders with a clay soil)
Multi Purpose Compost (ideal for sad soils with a sandy consistency)
Landscaping Bark (suppresses weeds and gives a lovely tidy finish)
Mushroom Compost (great for veg plots)
Tidy up...
Your borders and paths can start to look untidy during the Autumn as you are not outside as much and the leaves start to fall. 
Rake up leaves, pick weeds, cut back dead branches and twigs from bushes and trees.
Adding a layer of gravel will give your garden a sleek, designer finish that you can colour co-ordinate with the rest of your garden.  At Dandy's we have over 30 different colours, shapes and sizes of decorative aggregate in stock!  Check them out here.