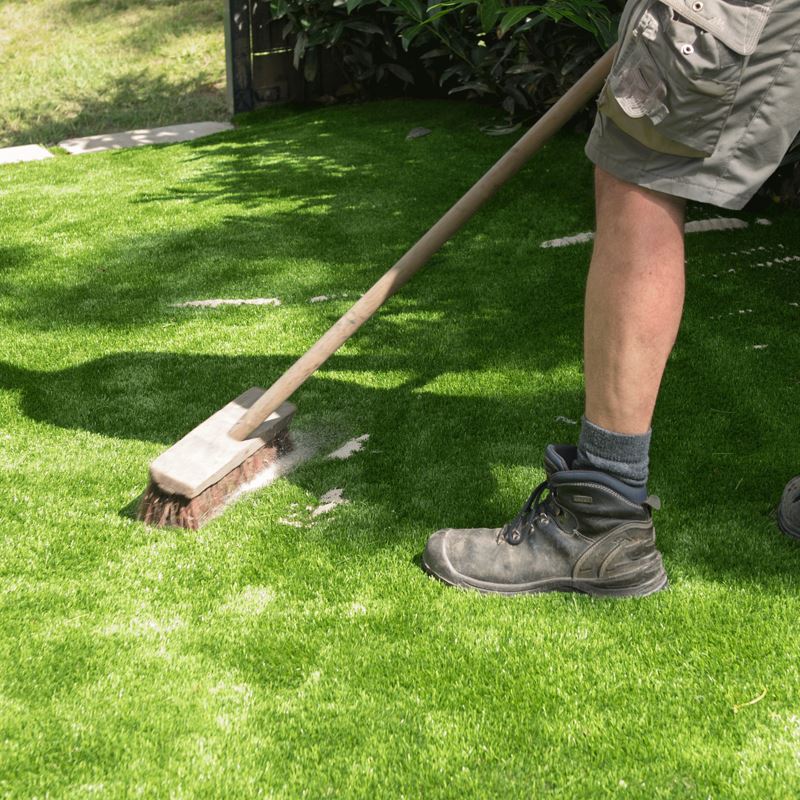 Lawn & Garden Month - Lawn Maintenance
April is Lawn & Garden Month so each week this month we'll be sharing our tips and suggested products to help you get the most out of your garden this April.
Topdressing
April is the perfect time to topdress an existing lawn.  Use our Dandy's Topdressing Sand and Soil mix to add light material to the surface of the lawn before re-seeding and feeding. Brush over your grass at a depth of 1-2mm ready for re-seeding and feeding.  Topdressing has a number of benefits including controlling thatch, drainage, and smoothing the lawn surface - all in great time for a lovely lush Summer lawn!
Lay new Lawn Turf
Sometimes you just need a fresh start!  Laying a new lawn doesn't need to be a daunting task, follow our How to Guide and you could instantly transform your garden.
Check out our turf laying guide here !
We stock fresh, lush turf all year round - simply measure up (length m x width m = square metres) and you can order online here.
Don't forget to add a fresh layer of Dandy's Lawnmix Topsoil.
Remove moss
Moss can develop when your soils pH is lowered.  To completely remove moss from your lawn can including replacing the topsoil (our Lawnmix Topsoil is perfect for this) or aerating and topdressing the affected area (see above). 
Remove your existing moss with a rake so that you are not creating divots in your lawn. Reducing watering will assist in removing the moss as it thrives in a moist environment.
Here at Dandy's we like to keep things natural and organic and advise that you follow these tips, however or a quick fix you can buy moss-killer or add soap and water to the affected areas to kill off persistent moss growth!
Mowing
The most obvious, and one of the most important, over-looked maintenance task over spring is regular mowing! Mowing regularly keeps the lawn in good health.  At this time of year you should be looking to get the lawn mower out about once a week at the highest height setting.  The height can be gradually reduced each week as the weather improves and the grass becomes stronger; avoid excessively close mowing as it can weaken the grass, encouraging shallow rooting and making the lawn more susceptible to drought, weeds and moss.