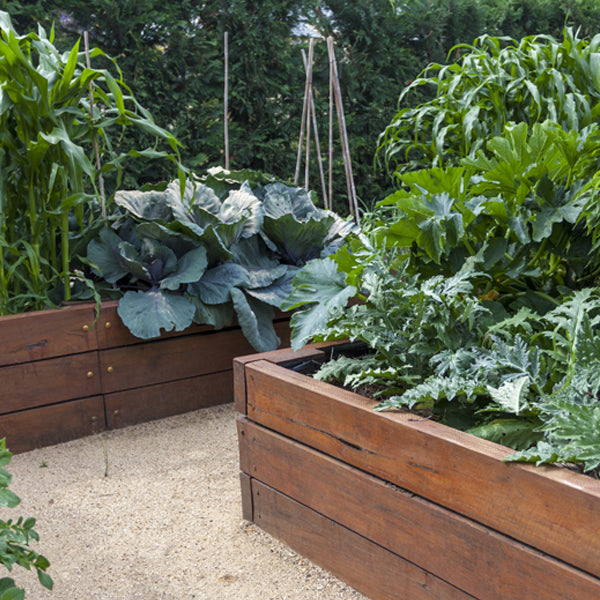 Dandy's help fulfil "Lifelong Dream" of Kitchen Garden
We often help out our local community with gardening and landscaping projects and one morning we received a letter from a lovely chap called John Brazier.  Mr Brazier suffers with a learning disability and mobility issues.
"I am writing to you to let you know one of my lifelong dreams, and to ask if there is anything you can do to help me achieve this.
When I was a young boy one of my favourite things to do with my mum and dad was to help them in the garden with the vegetable patch and seeing the vegetables that had been grown being cooked and put on the table. I enjoyed being outside and being at one with nature and being able to provide food for the family.
I have lived [here] for many years, and I have always wanted to have my own kitchen in the garden so I can provide for myself and my housemate. The current staff team are supporting me to make this dream come true, they have sourced pallets and have built two planters in the back garden, which are wheelchair height so I can access them. The staff have supported me to clear some of the garden as it was a bit overgrown to accommodate for these.
As you can see, we have built the planters, but I am really struggling to be able to afford the amount of soil that is required for this project.
I am writing to you to ask if you would be so kind, if possible, to donate some top soil so I can finally realise my dream and be able to grow all my favourite veg for myself and my housemate. I would love to be able to give you a crate of vegetables that I have grown as a thank you for supporting me to achieve a lifelong am
bition."
After reading his heartfelt plea Dandy's delivered 5 tonne Jumbo Bags of our blended Bordermix Topsoil to Mr Brazier to give him a head start on his kitchen garden.  We can't wait to see what vegetables he grows and hear about how it has helped him.