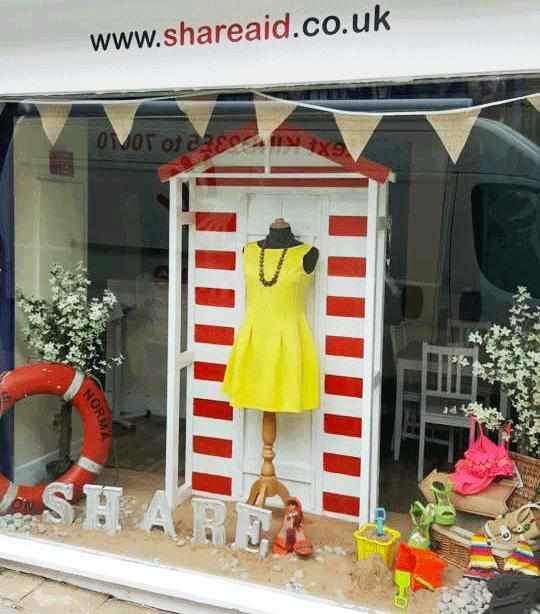 Dandy's Sponsor Share Shop's Summer window...
To launch the NEW Share Shop relocation in Chester Dandy's have sponsored and built their 'Beach Theme' Summer window display!
David Humphreys and Amanda Arnold from Dandy's worked really hard to make it as attractive and eye catching as possible using our Play Sand and Scottish Pebbles 20 - 30mm, and by building this amazing bespoke beach hut!
We love the work that Share do for local homeless community and refugees everywhere.  Grab a coffee and cake or browse their collection of high quality second hand clothes and books at their new shop - 50 Northgate Street, Chester.
If your school, club, group or business would like to sponsor, design and build Share Shop's Halloween, Autumn or Christmas windows you can get in touch with them on their Facebook or Twitter pages.