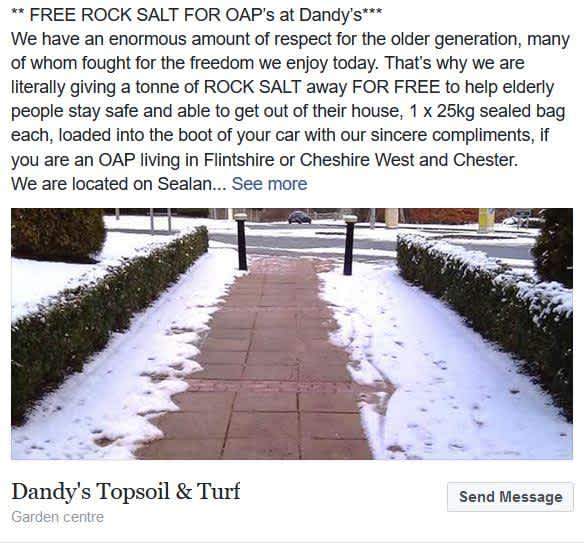 FREE Rock Salt for OAPs and the Infirm
We've got a full pallet of 40 of our 25kg bags of Rock Salt in stock and ready to give away to 40 OAPs or those suffering with disabilties that feel they would benefit. We're doing this is the hope that we can help out a few of our most vulnerable neighbours during this cold snap!
Qualifying people can pop in or send someone on their behalf to our HQ at Dandy's Rock Salt Supplies, Yew Tree Farm, Sealand Road, Chester, CH1 6BS.
Here at Dandy's we try to always support our local community, and part of that is doing what we can to help those most in need when it's needed most. So if you're struggling to get out of your house because of a disability or because you are elderly, give us a call on 01244 280008 to reserve one of our FREE bags of rock salt today!
***it's flying out fast so get in touch if you want to reserve a bag***