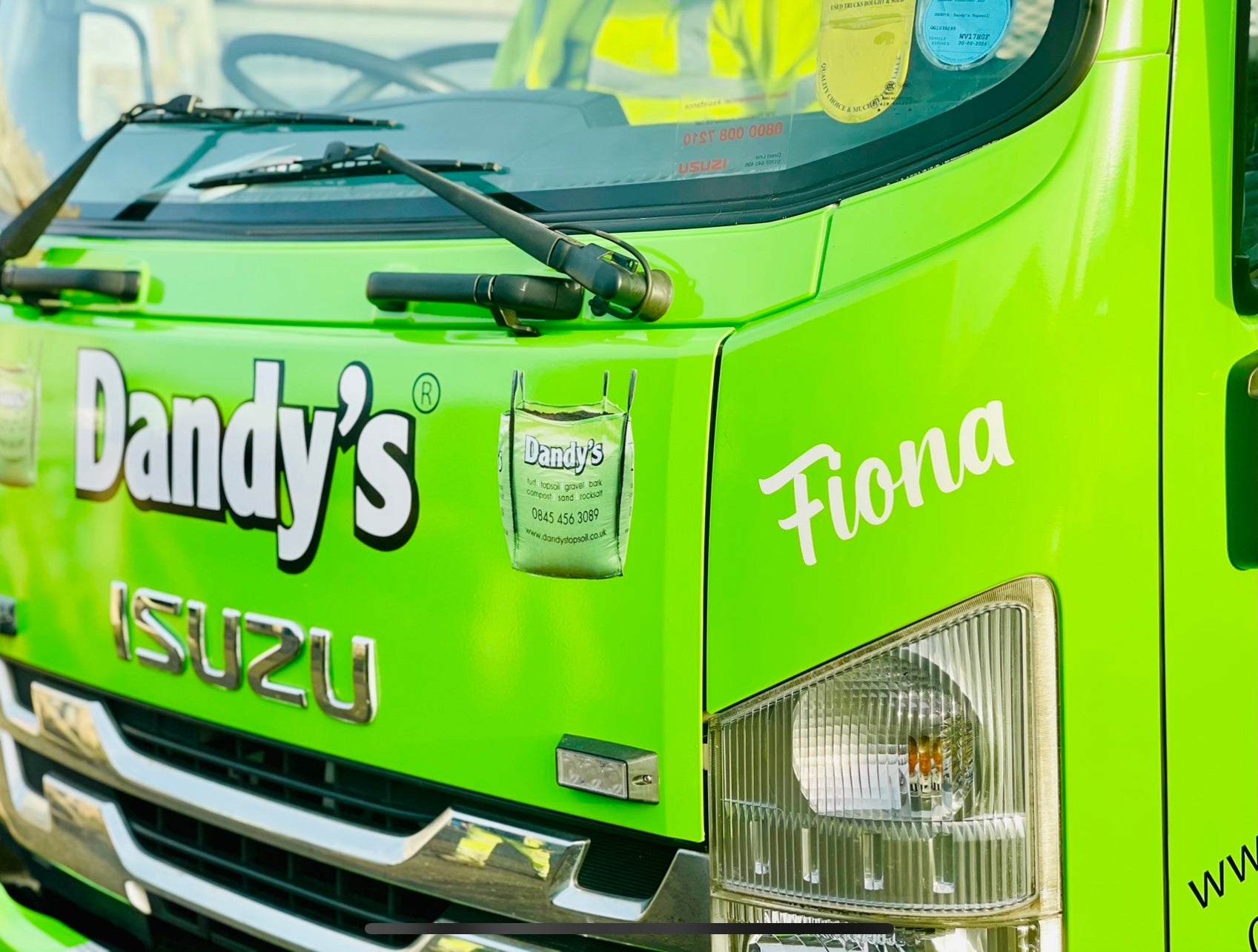 New Truck 'Fiona' to fundraise for Chester Hospice
Britain's leading quality topsoil supplier Dandys, have today unveiled their latest delivery truck and it's not just special because of it's ideal size for the Company to use to deliver to their customers with narrow access restrictions, it's especially special to them because it's been dedicated to their much loved and missed friend Fiona Harrington-Wright.
Local Chester and North Wales businesswomen Fiona and her husband David Harrington-Wright are well known for numerous successful businesses and the selfless work they've given so much time to with local charities, including SHARE, Chester FC and more recently The Hospice of the Good Shepherd, as well as heading up a very successful business networking group in the City of Chester.
In 2019 Fiona was diagnosed with an aggressive form of cancer which she fought hard against with the love and support of David and her family and friends, during this time the much loved couple found an enormous amount of help and support from the team at The Hospice of the Good Shepherd in Backford, Chester.
Owner of Dandys, Adam Dandy said; "I am really proud that we are able to dedicate this latest delivery truck to the memory of our dear friend Fiona, but i am also very pleased that we are able to donate £1 from every single delivery this truck makes during 2021 to The Hospice of the Good Shepherd in Chester, to support the unbelievable fundraising work that David continues to do in Fiona's memory."