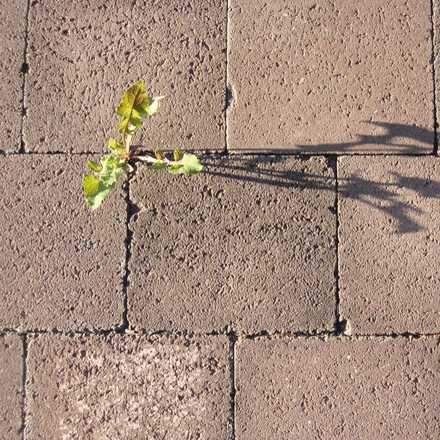 Homemade Patio & Driveway Weedkiller
Check out our easy to make, 3 ingredient weed killer - perfect for keeping your paths, driveways and patio weed free without toxic chemicals and loads of back ache!
 All you need is an empty spray bottle, salt, vinegar and washing up liquid!
You don't need to be exact but you want to mix about 2 tablespoons of salt to every litre of vinegar, and then swirl in a little squirt of washing up liquid (gently or you'll have vinegary suds everywhere!).
Spray onto your weeds when it's hot and dry - the sun will help you out here - basically the mix sucks the plant dry and then you'll just need to pull or brush up the dried up weedy remains.
We don't recommend using this on your lawn or on soil you want the good plants to grow in as the mix will kill your grass and reduce the nutrient levels in your soil, but it's a great cost effective way to sort out your drive or patio!