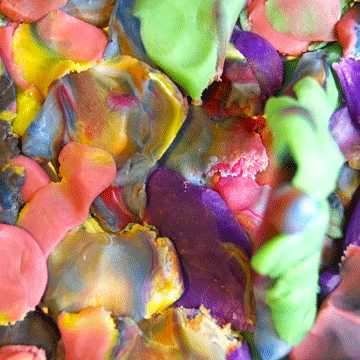 Dandy Activities for the Kids - Herby Play Dough
Home-made play dough is a fab little project to do with the kids – and the addition of herbs and flowers from your garden means you have lovely scented, different textured play dough for modelling that will help the children learn more about nature and the world around them.
The recipe is very easy, totally non-toxic and 100% safe for your little'uns to play with and best of all is made with stuff you've probably already got knocking around in the cupboards!
250g plain flour, 50g salt, 2 tablespoons of cooking oil, 140ml water, couple of drops of food colouring if you want coloured dough, couple of drops of scented essential oil if you want a stronger smelling dough.
So just mix everything together in a bowl with your hands, kneading until you get a nice doughy texture. To this, add in finely chopped herbs, dried lavender petals, anything you fancy – the result is lovely scented, all-natural play dough that will keep for a few months in an airtight bag or tub in the fridge. Cheap as chips and totally non-toxic to boot!