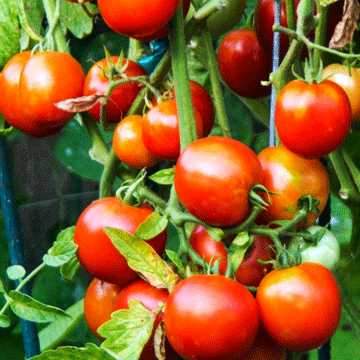 Kitchen Gardener - Summery Gazpacho
Gazpacho is an easy peasy way to use up a glut of garden goodies so if you've got a bounty of fresh veg (grown in Dandy's lovely topsoil surely), read on for a quick and easy recipe...
Basic gazpacho uses the following veggies...
Tomatoes, onion, cucumber, peppers (any colour, or a mix) and celery - chop it all up, chuck it into your food processor with a bit of tomato juice, a slug of white or red wine vinegar, a glug of olive oil, a few cloves of garlic and plenty of salt and pepper and hit WHIZZ!
Pop in your fridge to chill for a good hours and for all the flavours to mingle and serve it cold with crusty bread!