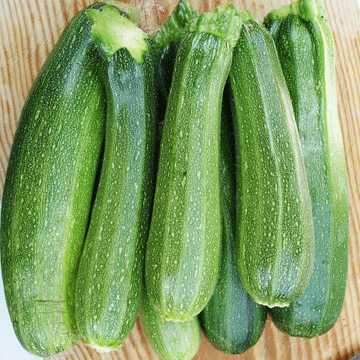 Kitchen Gardener - Lemony Courgette Cake
Lemony Courgette Cake
Why should carrots have all the cakey fun?! Give our moist courgette cake with hints of lemon a go with your allotment or veg patch bounty of British fave, the courgett
Courgettes are prolific growers and they love a nice moist soil/compost - our Springmix is perfect to mix with your topsoil as it has plenty of moisture retaining much fines in it.
Ingredients
200g courgette – grated
150g caster sugar
1 egg
125ml vegetable oil
200g plain flour
½ teaspoon salt
½ teaspoon bicarbonate of soda
½ teaspoon baking powder
1 teaspoon poppy seeds (optional)
zest of one lemon
Preheat your oven to 170 C and grease a regular loaf tin.
Best together the grated courgette, caster sugar, egg and the vegetable oil.
In a separate bowl sift together the flour, salt, bicarb and baking powder. Stir in the lemon zest and poppy seeds if using and then blend together the dry mix with the wet mixture.
Pour your finished batter into the tin and pop into your oven for about 40 minutes – you can check if it is done by giving the middle a poke with a knife – if it comes out clean then you're good to go.
Leave your cake in the tin for about ten minutes to cool and then turn out onto a wire rack and leave to cool completely before slicing and serving!