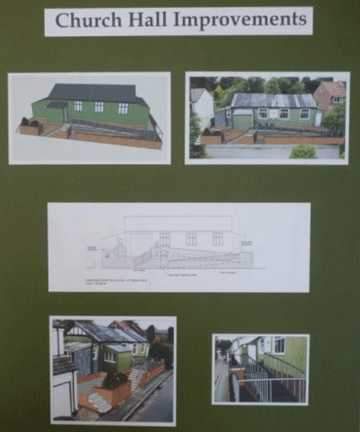 £1250 donation to Guilden Sutton Church Hall
My family settled in the village of Guilden Sutton in the early 19th Century, where we farmed the land and produced high quality fruit and vegetables, which we sold in the Old Chester Market, on our stall which was opened over 190 years ago.
Over the decades generations of the family have attended, been christened, married and buried at St. John The Baptist Church in the village of Guilden Sutton, on the outskirts of Chester. That is why when the team here at Dandy's Landscape Supplies heard that the church was fundraising to improve disabled access, as well as to carry out other improvements to the Church Hall in the village, we wanted to help. We have decided therefore to donate £1000.00 pounds worth of landscaping and building supplies from Dandy's on Sealand Rd nr Chester, to the project as well as a cash donation of £250.00. 
Mr Bob Williams, Head of Fundraising and a Treasurer for the PCC at St. John's in Guilden Sutton, commented "That's extremely kind of you and it will be very much appreciated". 
We all wish the team the best of luck with the improvements and we hope that when finished, people in the local community in Guilden Sutton who suffer with disabilities, will benefit hugely from the new access ramp and other improvements. 
If you would like to make a donation to help the church hall renevations please click here: 
http://www.guildensutton.org.uk/Churches/Church%20Hall%20Improvements.html