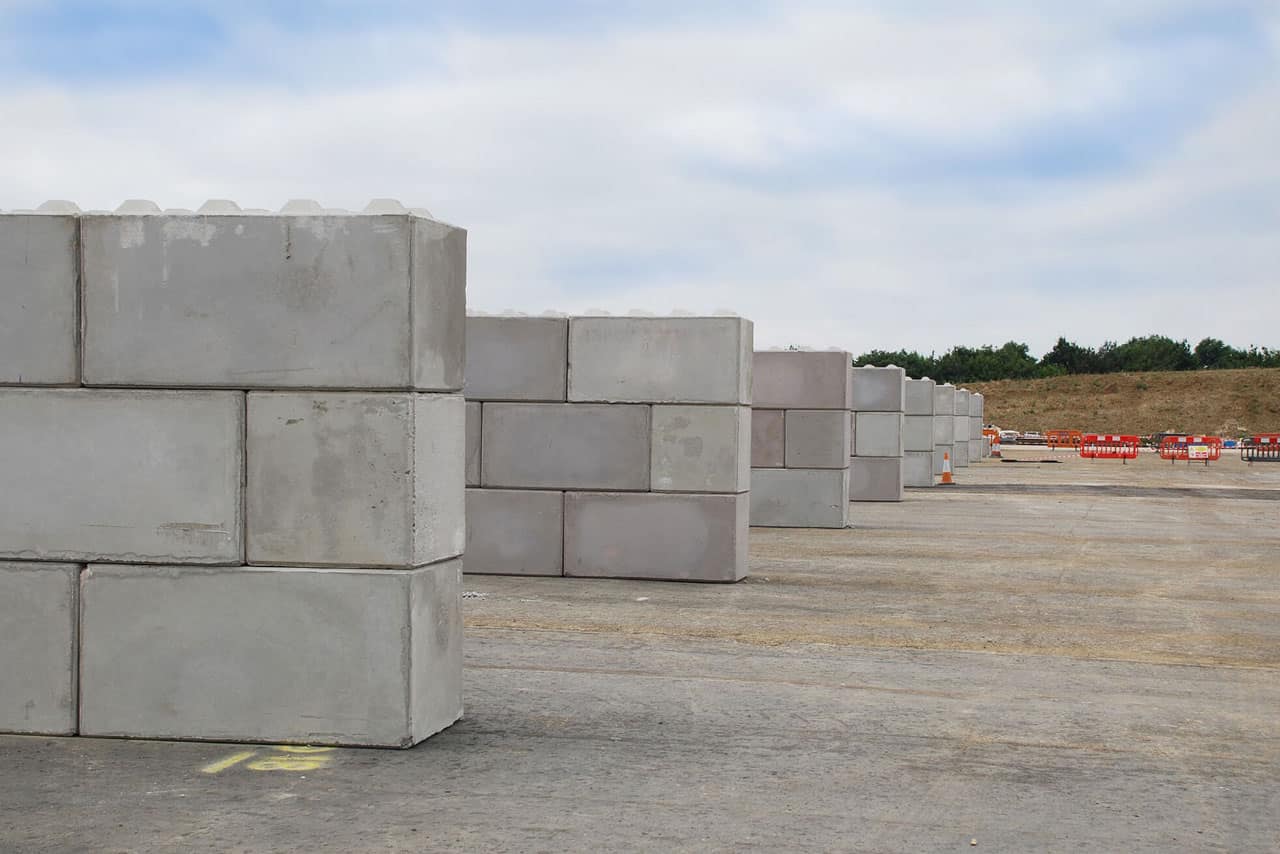 DandysBlox - Dandy's Precast Interlocking Giant Concrete Blocks uses...
Dandy's NEW DandyBlox Precast Interlocking Giant Concrete Blocks have so many uses we thought we'd best make a list!
Block Farming and Field Gates
Keep unwanted vehicles out of your fields.  Only a couple of blocks will provide enough of a blockade to secure your livestock, protect your crops and keep trespassers at bay.
Walls, Walls, Walls
Make a sturdy wall or barrier in no time at all! 
Ideal for Fire-break, Security and Barrier walls.
Easily expand your new wall upwards or outwards at any time.
Storage Bay Construction
Here at Dandy's we practice what we preach - we've used our own concrete blocks for nearly 15 years!  We have found them the easiest and cheapest way to create strong, sturdy bays for our loose soil and aggregates, whilst also allowing us to expand when are where we want to.
Crash-barriers 
Use individual blocks to keep spectators safe at car shows and animal shows.  Use in areas of high vehicle traffic, parades and so much more!
Why use Blocks?
Quick and super easy to use - if you've ever used toy building blocks as a child you know just how easy these interlocking blocks are.
You can easily expand your construction at any time, or change it around with little effort, making them really cost effective.
No need for mortar - our blocks interlock and stay put.
Safe and sturdy - these blocks won't come tumbling down during even the strongest of winds.
Available in 3 sizes:
Small
600 x 600 x 600mm - approx 550kgs - 4 nipples
Medium
900 x 600 x 600mm - approx 740kgs - 6 nipples
Large
1500mm x 600mm x 600mm - approx 1350kgs - 10 nipples
Prices
For prices please email jordan@dandys.com or CALL 01244280008
Collection or Nationwide Delivery available.
Dandy's, Sealand Road, Chester CH1 6BS.