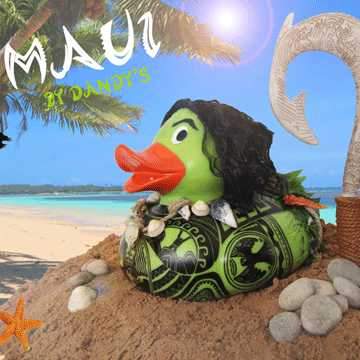 Dandy's Topsoil Does Duck Race...
Our Maui inspired giant rubber duck will be swimming down the River Dee in support of The Countess Charity for The Countess of Chester Hospital's Baby Grow Appeal on September 16th 2017. Help him win the "Facebook Favourite" competition by 'liking' his picture on this link... VOTE FOR MAUI!

Maui is a tattooed demi-god from the Disney animated film Moana and was designed by Paige Williams in our Facebook run competition.  Our resident artist Amanda spent over 10 hours hand painting the tattoos and making the grass skirt ready for his appearance in the Chester Duck Race!