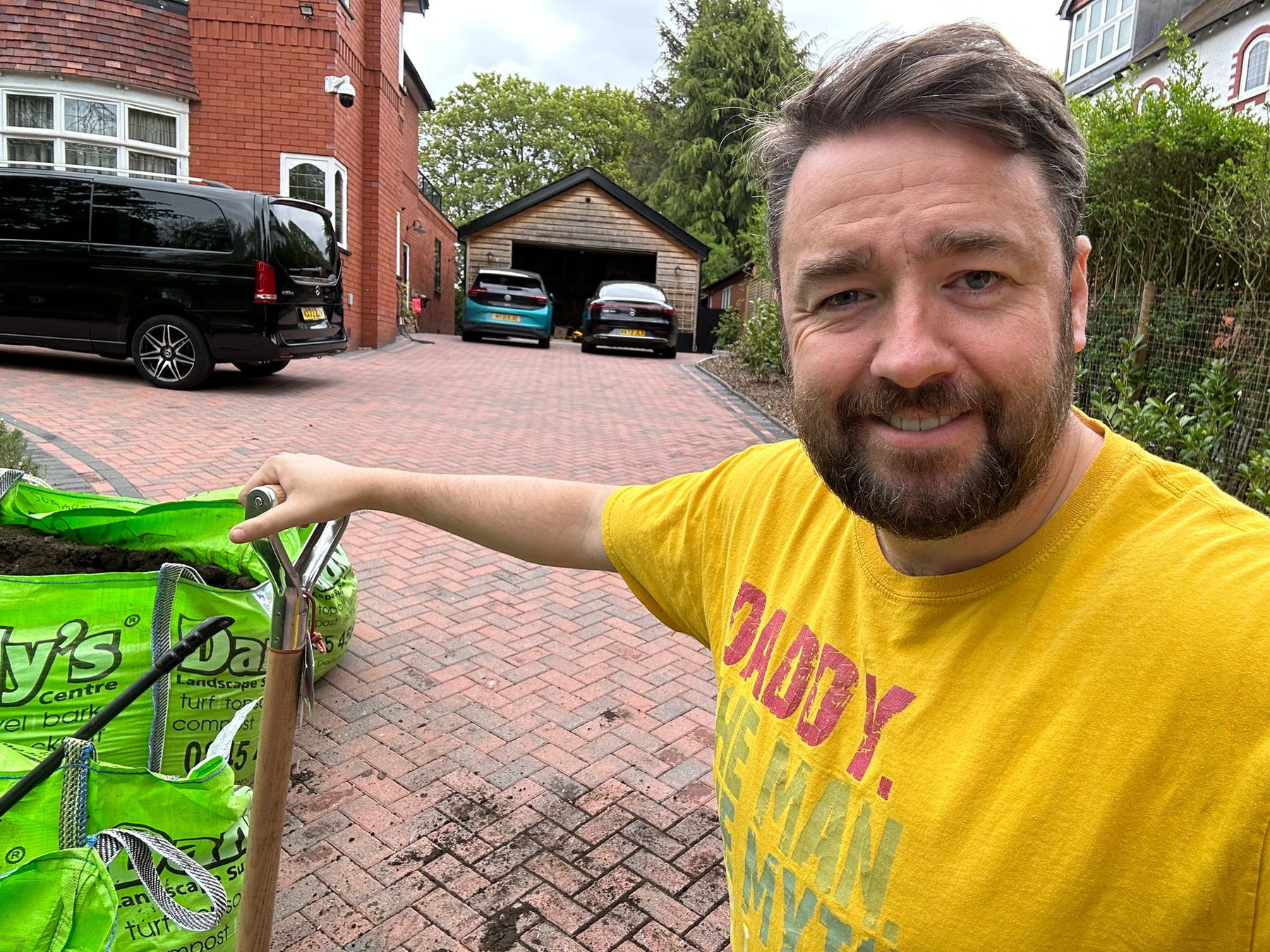 Jason Manford's Comedy Blooms with Dandy's Topsoil
We're thrilled to announce that celebrity comedian Jason Manford recently ordered our quality VegeGrow Topsoil to create a vegetable patch in his garden. Jason, who is known for his love of comedy, took to his 2.2m social media followers to share his experience using our topsoil which will help him grow delicious and healthy vegetables.
In his posts to his followers across Twitter, Instagram and Facebook, Manford said "My day today is shovelling & wheelbarrowing (is that a word?) about 3 tonnes of topsoil into these vegetable & flower beds! Only been doing it an hour & already knackered! Wearing @MYZONEmoves belt to see how many calories it burns 😂💪🏼 thanks Adam Dandy @DandysTopsoil 😂"
At dandys.com, we take great pride in providing our customers with top-quality products that are not only effective but also environmentally friendly. Our VegeGrow Topsoil is specially formulated to provide the perfect balance of nutrients and organic matter needed to grow healthy and delicious vegetables.
Adam Dandy, the owner of dandys.com, is delighted with Manford's positive feedback and hopes that it will inspire more people to try our topsoil for themselves. He said, "We're thrilled to have Jason as a customer and even more excited that he loves our product. Our mission is to provide our customers with the highest quality topsoil that is rich in nutrients and organic matter, and Jason's gratitude on social media is a testament to the hard work and dedication of our team."
At dandys.com, we are committed to providing our customers with the best products and services. Whether you're an experienced gardener, a comedian… or just starting, our range of topsoils, composts, and mulches can help you grow healthy and vibrant plants, flowers, and vegetables. Order from us today and see the difference our quality products can make in your garden.