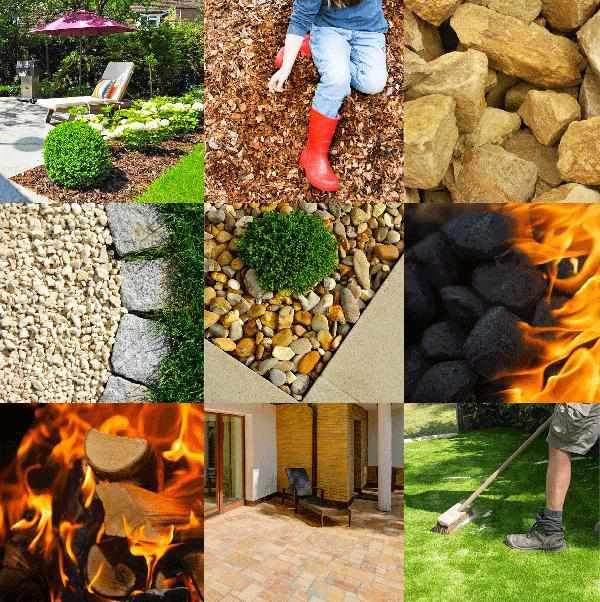 Much more than just great topsoil...
Did you know we sell over 100 landscaping products?   We are well known for our award winning quality topsoil mixes but have always stocked a wide range of other soft and hard landscaping products, and we're growing every day!  You can see all of our products in one place by clicking here.
Our Hardwearing Lawn Turf is so popular with landscapers, contractors and home owners alike that we have stocked just one type for over 10 years!  We sell hundreds of rolls everyday, all year round.  We also stock a grass seed with the same seed mix in 1kg, 5kg and 10kg bags.
Our range of compost and soil improvers grows as our customer's needs grow.  The latest addition to this category is 'Hypdroponic CoCo Perlite' and coming soon our new 'Cactus Compost'!  Our composts are a staple for any garden with traditional Multi Purpose Compost and Mushroom Compost (Horse and Chicken Manure) being the most popular.
Dandy's stock a HUGE range of decorative gravels and slates in various sizes... in fact we sell more types of aggregate than we do of topsoil!  From traditional '20mm Golden Gravel' and 'Crushed 20mm Slate' to exclusive to Dandy's 'Mermaid Mix' and 'Strawberries and Cream'... we have it all!
Cobbles and Rockery Stones are fairly new to us so this range will be growing soon, but we have a few beautiful colours in stock ready for dispatch!
When the weather turns icy we have Brown and White Rock Salt in stock ready for immediate dispatch!  We also manufacture our exclusive UltraGrip Rock Salt which lasts up to 10 times longer than traditional rock salt.  Need somewhere to store your salt?  No problem, we also keep Grit Bins and snow shovels in stock too!  Be prepared and order online - choose from individual bags, full pallets and bulk bags.
Our Indian Stone Paving project packs comes in 6 beautiful colours, is calibrated and each pack contains 4 different sizes.  Check out the full range online.  We now also stock mini and full sized oak sleepers, perfect for raised beds and borders.
Transform your garden with Artificial Turf and have a lush green lawn all year round!
Our 'Sand and Building Materials' category includes Tested Play Sand and Crusherrun MOT Type 1, as well as cement and drainage gravel.  More items will be coming soon too!
Fencing
Decking
Plants
Plant pots
Animal Bedding and Feed
Flower and Vegetable Seeds and Bulbs
If you have any suggestions of products you'd like to see us stock please get in touch!