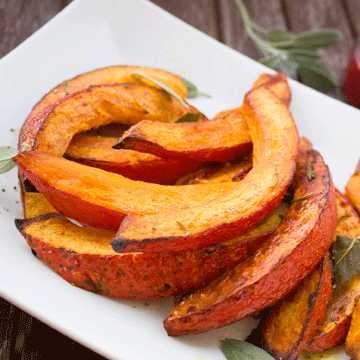 Kitchen Gardener - Spicy Pumpkin Wedges
Pumpkins are one of the easiest things to grow (especially if you're using our amazing VegeGrow Topsoil) and if you fancy going down the edible route over the spooky carving one then why not check out our delicious Spicy Pumpkin Wedges recipe!
Another super easy recipe from us and one that can be easily adapted...
1 pumpkin, cut into wedges
2 tbsp olive oil
pinch chilli flakes
1 garlic bulb
4 sprigs fresh thyme
Pop your wedges into a bowl and drizzle over the olive oil, season with salt and pepper, add in the chilli flakes and the thyme leaves and give your whole garlic bulb a bit of a bash and chuck that in too.
Give everything a good old mix with your hands to make sure your wedges are nicely seasoned and coated with oil.
Tip everything onto a baking tray and spread out into one layer (otherwise you'll have mushy wedges) and roast in a hot oven at 180 for about half an hour.
#yum
This is a lovely side for your roast dinner or the wedges are lovely served with a yogurt dip or with crumbled feta cheese and a drizzle of honey. Leave out the chilli if you don't like spicy or change it up with some paprika or even some cajun spices.