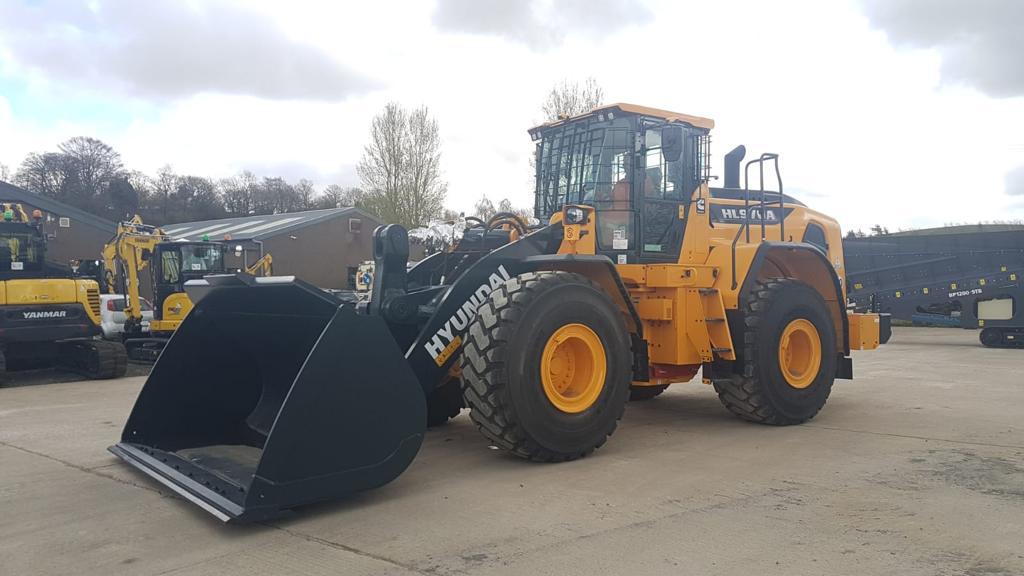 Dandys invest heavy in Hyundai Heavy Plant
In an investment worth a quarter of a million pounds, North Wales based Dandy's Topsoil & Landscape Supplies, have upgraded all their heavy plant with the latest Hyundai Wheeled Loader & Hyundai Excavators with Hyundai's Yorkshire based dealer Taylor & Braithwaite. 

Operations Director for Dandys, Simon Hughes said "Over the past few years we have built up an excellent relationship with Taylor & Braithwaite and Hyundai, so when it came to upgrading our machines we naturally gave T&B and Hyundai the first opportunity to quote, as a matter of course we also tested the whole marketplace, with all like for like wheeled loaders and excavators, but no other dealer or manufacturer came in close to Hyundai and T&B. For value for money and reliability the Hyundai is second to none.
As well as having all the latest mod-cons and safety equipment, these machines, weighing in at a combined weight of over 50 tonnes, are significantly more fuel efficient than our old machines, this will not only reduce our operational costs per tonne, whilst significantly increasing our production output, but more importantly they are much better for our environment, which is exceptionally important to us at Dandys as we aim to offset all our environmental impacts over the next few years."