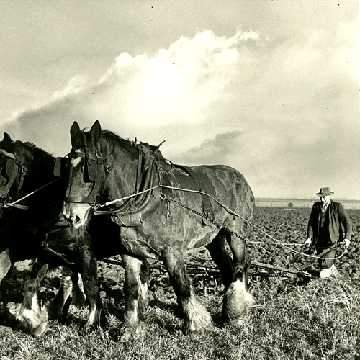 Good Topsoil In Means Good Top Soil Out...
Years ago Dandy's were one of the only top soil suppliers around - soil suppliers were few and far between in those days!
My dad prided himself on the excellent quality of his topsoil, it was, as he quite rightly used to say; "simply the best!"
As time went on and the years passed, Dandy's became well known in and around Chester and North Wales for always having really good quality top soil for sale. Buying and selling soil is easy, any one can do it, but buying and selling the best soil available is a much, much harder task.
That said there is one golden rule which was instilled in me from the first day I worked for the family business; good quality in means good quality out! Using this ethos we always have and always will source our raw materials from Greenfield sites.
Sounds obvious really but what with the fact that there's so much bad, contaminated, poor quality top soil out there, that companies and people will pay large sums of money to dispose off, it's always done us well to remember that little phrase.
Today at Dandy's Top Soil we have a state of the art soil screener, built to spec and modified in house by David Humphreys our Mr Fix It. The screener can screen, shred and sterilize up to 100 tonnes of topsoil per hour as well as keeping itself clean with a new in-house system which we have developed over the years.
During the 90s in an attempt to reduce the amount of waste going to landfill the government increased the price that skip companies had to pay to get rid of their waste fines, (that is the small fragments such as broken glass, cement dust, splinters and crushed concrete) as a result of this, waste companies moved in to the topsoil market and mixed these waste fines, in to other waste soils and tried to sell them to unsuspecting gardeners rather than pay the increased landfill charges.
At the time Dandys was approached by numerous companies trying to get rid of these waste fines but after testing them and seeing that they were inert and in many cases set solid like concrete, we refused to be involved.
The saying 'good soil in, equals good soil out' was never more true. It doesn't matter what you do with inert waste fines, wrongly advertised as topsoil, you will never be able to turn them in to a good quality product.
Here at Dandy's we supply only the best quality topsoil and com post blends and we pride ourselves on our products. We always aim to be the cheapest supplier without compromising on quality, so if you find any of our products cheaper elsewhere, like for like, let us know and we'll try to beat the price for you!