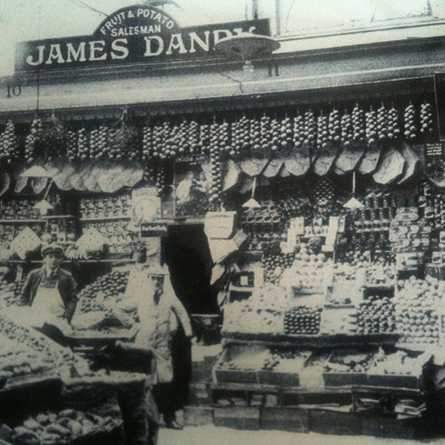 Thief Who Robbed Dandys Caught Red Handed
#ThrowBackThursday
128 years ago this week - Fruit Pilfering in the Market...
Albert Williams (10) was summoned for stealing seven oranges, value 3.5d, the property of James Dandy, fruiterer, Market Hall, Chester.
Market Constable Jay stated that on the previous (Monday) night he saw defendant, who was standing by Mr Dandy's stall, put some oranges in his pocket.
The boy then ran down Northgate-street, and witness, following, arrested him with seven oranges in his possession.
Defendant, when charged with stealing the oranges, answered "I didn't, two other boys gave them to me."
Witness said that when he examined the box where the oranges had been kept he found the lid had been removed.
Another witness named William Earnshaw deposed to seeing some boys taking oranges out of Dandy's box.
He did recognise them.
Superintendent Price remarked that the market officials were very much pestered with lads who came from the Ragged School on Princess-street and made a thoroughfare of the market.
He had often let them off on their parents promising that they should not offend again, but it was a continual occurrence.
Defendant, who still maintained that two little boys gave the oranges to him, was sentenced to receive four strokes of the birch.

SOURCE: The Chester Observer, Saturday 12th January 1889.